Countertop and Stone Trends
There are many things you can do to upgrade your home, however changing the countertops, using stone as backspashes, or to cover an entire wall can change your entire look and also add significant value to your home. Our close friend and client is the president of Socal Counterworks and she has shared the most popular trends of 2020 that are continuing into 2021. I hope you enjoy this as inspirtion for you home!
Trend 1: Thick Simple Polished Self Edge
This photo features a book match double slab quartzite island with simple quartz perimeter. This is also an example of the next trend and using natural stone.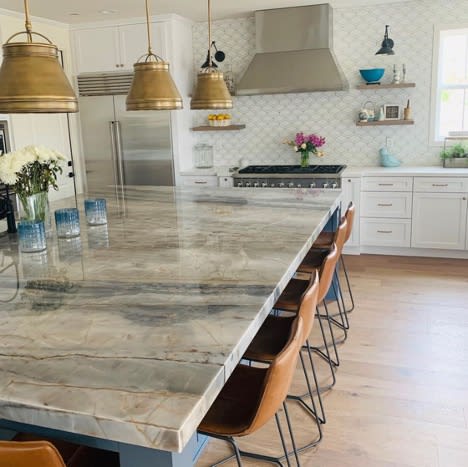 Trend 2: Using Natural Stone
Natural stones are making a comeback! For a while everything was in quartz only. While quartz is still a very excellent product, natural stone offers unique beauty that you cant find in its manufactured sister product. Natural stone tends to be a bit more costly, but clients are spending more time in their homes these days and are willing to make the investment.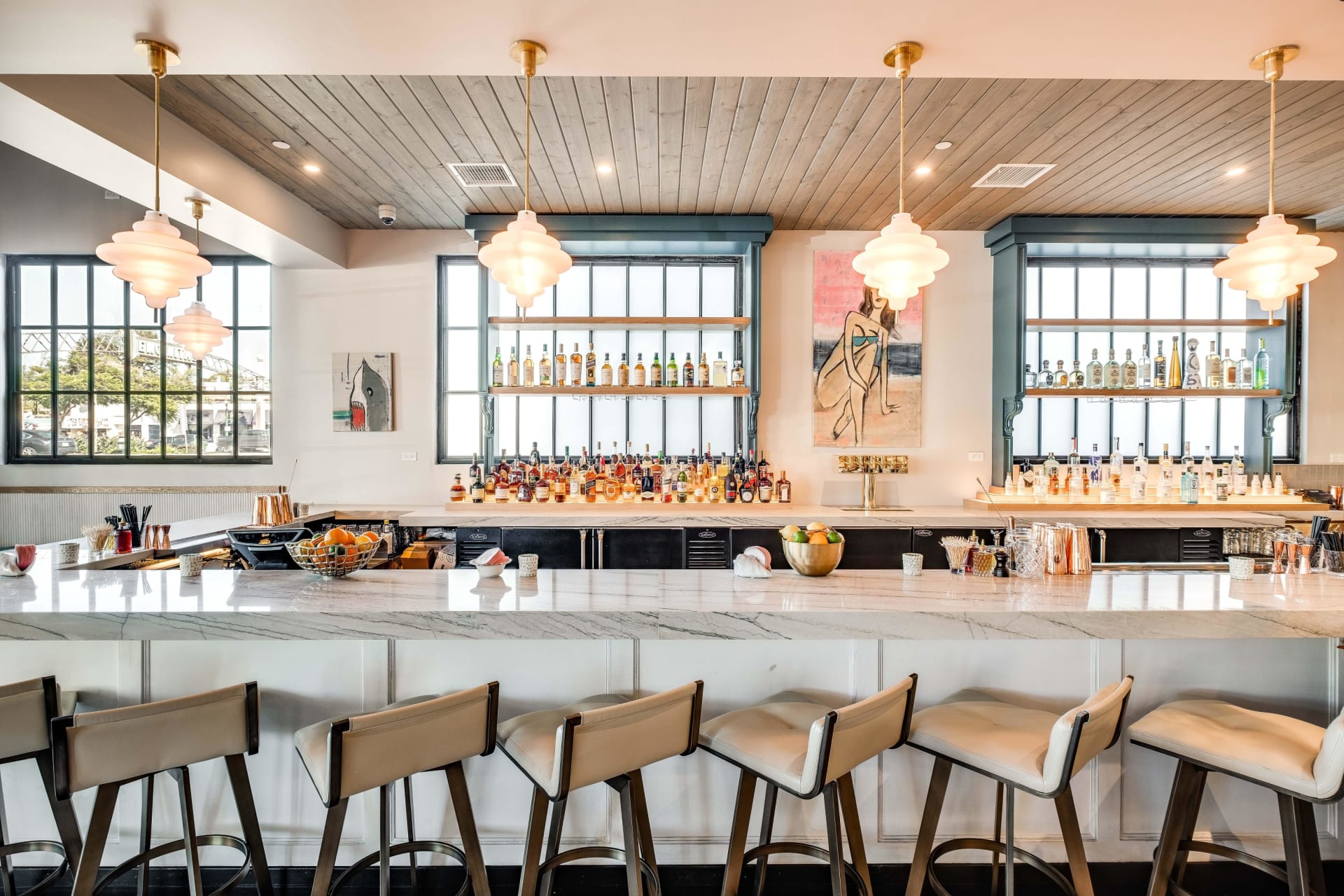 The picture features Herb and Sea in Encinitas with a natural quartzite straight edge counter. Quartzites are being used more and more in kitchens, oftentimes with a statement piece island, which is also featured in trend #1.
Trend 3: Full Height Splash and Slab Shower Walls
Typically, tile leaves grout lines where as a slab splash and slab walls makes for clean lines and no grout so it makes it very easy to clean!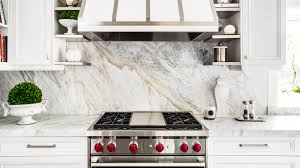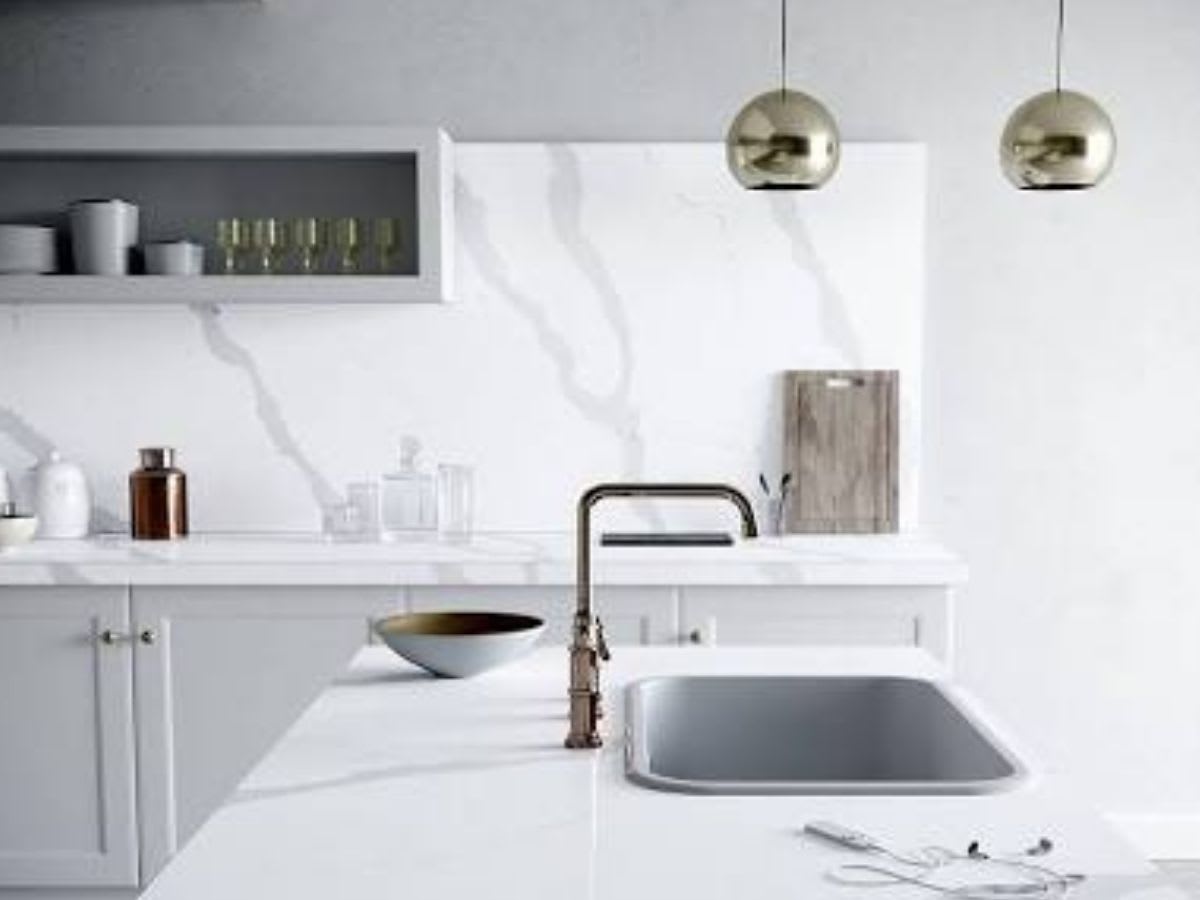 Trend 4: Integrated trough sinks
Having a trough sink is a great way to create a special look for a bathroom or powder room.