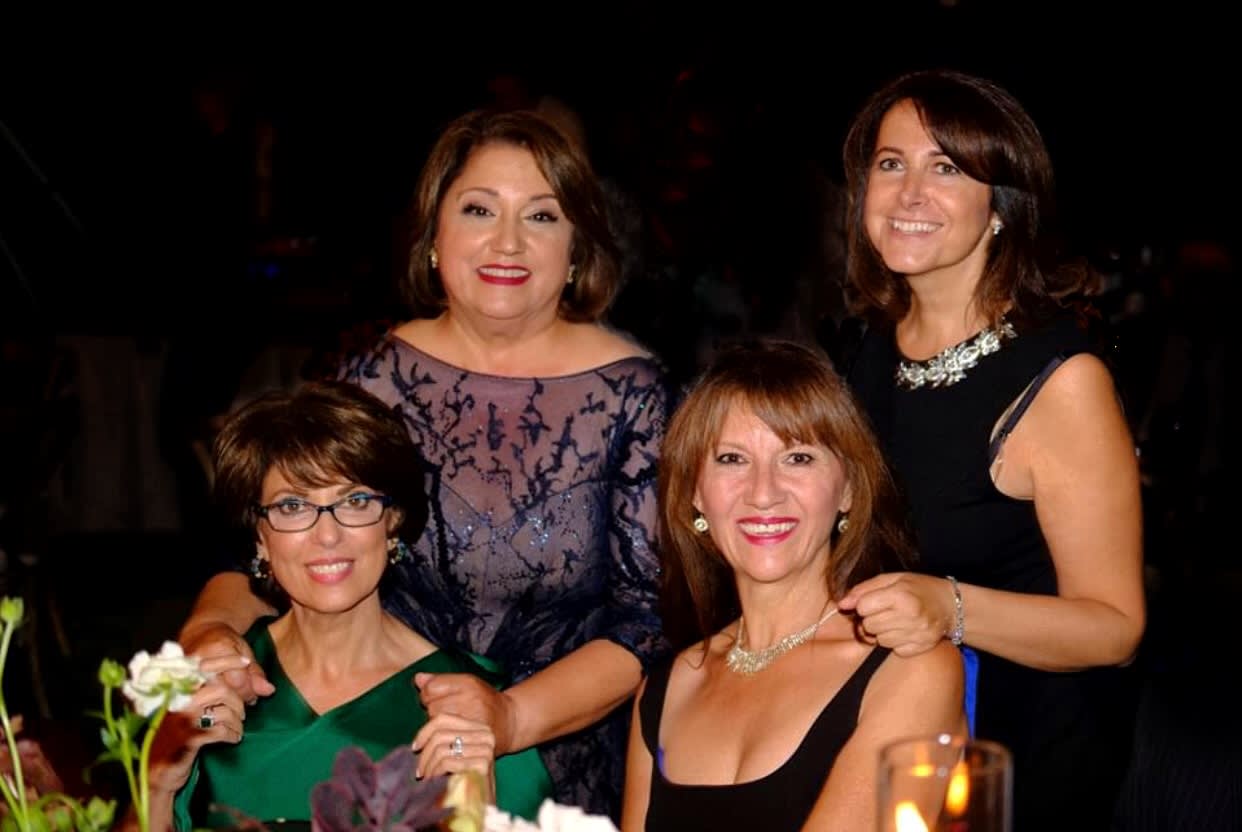 Golnar's Mom's Raisin Cookies
INGREDIENTS
120g butter (room temperature)
120g powdered sugar
2 eggs
150g flour
raisins
vanilla extract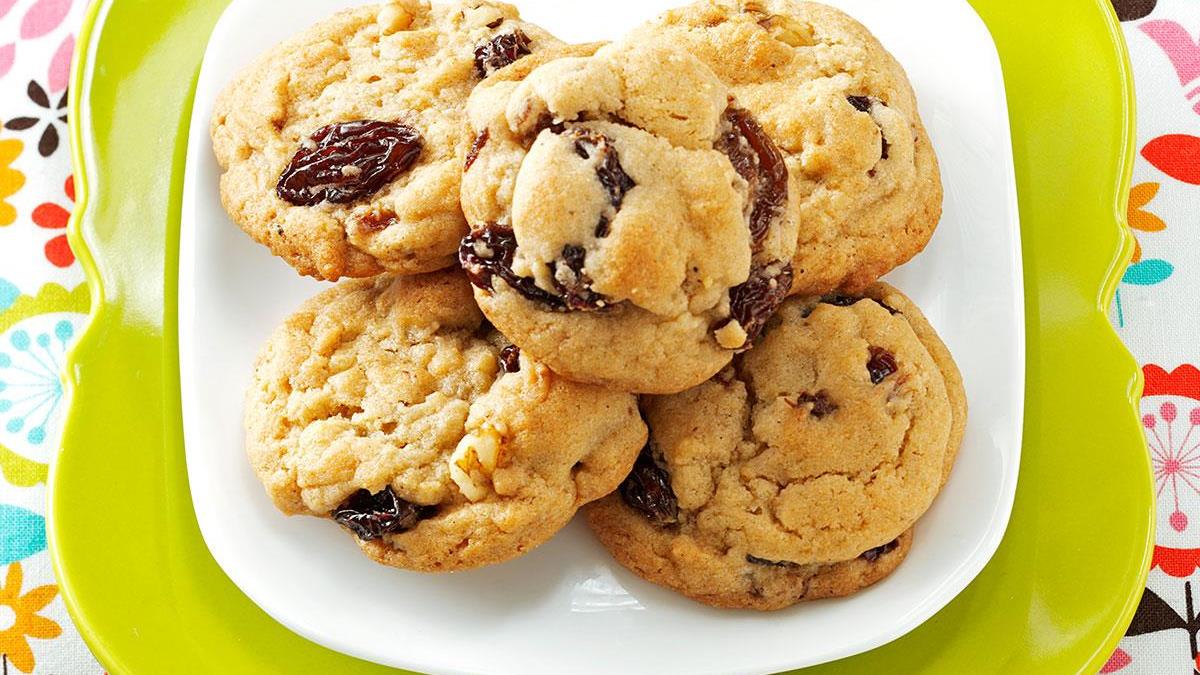 PREPARATION
1. Preheat the oven to 350 degrees.
2. Beat butter and powdered sugar until it becomes creamy smooth. Add one egg and mix. Add the second egg and mix well. Slowly add in flour, mix as little as possible. Stir in raisins and vanilla.
​​​​​​​3. Drop by rounded tablespoons about 2 inches apart onto baking sheets.
​​​​​​​4. Bake 8 to 10 mintues or until lightly browned.
Guilda's Pasta with Heirloom Tomatoes
INGREDIENTS
2 pounds ripe heirloom tomatoes
2 large garlic cloves, mashed into a paste with salt
1/2 cup extra virgin olive oil
1/2 teaspoon crushed red pepper flakes
salt and freshly ground pepper
1 pound penne pasta
1/4 cup fresh basil leaves, torn
freshly grated parmigiano-reggiano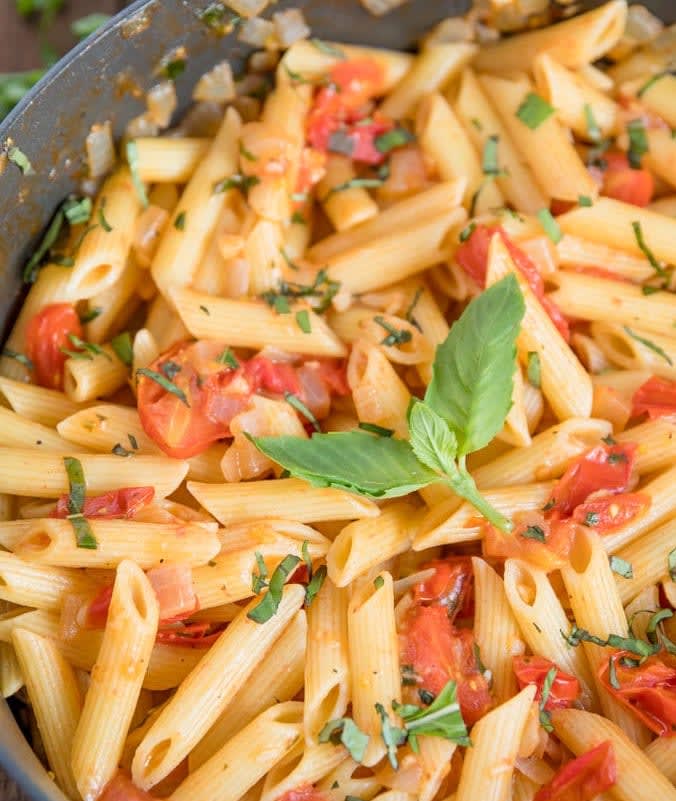 PREPARATIONS
1. Chop the tomatoes so that they are roughly the same size. In a large bowl, add the tomatoes, garlic, olive oil, and crushed red pepper. Season generouslywith salt and pepper and stir well to combine. Set aside for at least an hour, but no more than two.
2. When you're ready to eat, bring a large pot of salted water to a boil. Add the penne and cook until al dente. Drain the pasta and add it immediately to the tomoates. Toss the pasta well, making sure to distribute the tomatoes throughout.
​​​​​​​3. Garnish with the torn basil and an obscene amount of parmigiano-reggiano.
Katia's Salad Olivier
INGREDIENTS
2 cups shredded chicken breast, cooked
2 cups finely chopped potatoes, cooked
6 eggs, hard boiled, chopped
1/2 cup green peas, steamed
1/2 cup pickles, chopped
1 cup mayonnaise
1 lemon, juiced
salt and pepper to taste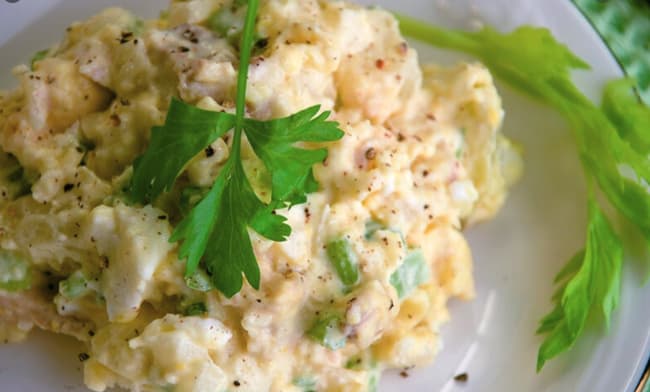 PREPARATIONS
1. In a large bowl, mix all the ingredients.
​​​​​​​2. Adjust the seasoning and mayo to your taste. Enjoy!
Guilda's Orzo with Roasted Vegetables
INGREDIENTS
1 large eggplant, 3/4-inch diced
2 red bell pepper, 1-inch diced
1 yellow bell pepper, 1-inch diced
1 green bell pepper, 1-inch diced
1 red onion, peeled and 1-inch diced
2 yellow onion, peeled and 1-inch diced
1 bunch of asparagus, cut in 1-inch pieces
3 zucchini, 1-inch diced
2 garlic cloves, minced
1/3 cup olive oil
1 1/2 teaspoon kosher salt
1/2 teaspoon freshly ground black pepper
1 box orzo or rice-shaped pasta
1 pkg sliced mushroom

DRESSING

1/2 - 1 lemon, juiced
kosher salt
freshly ground black pepper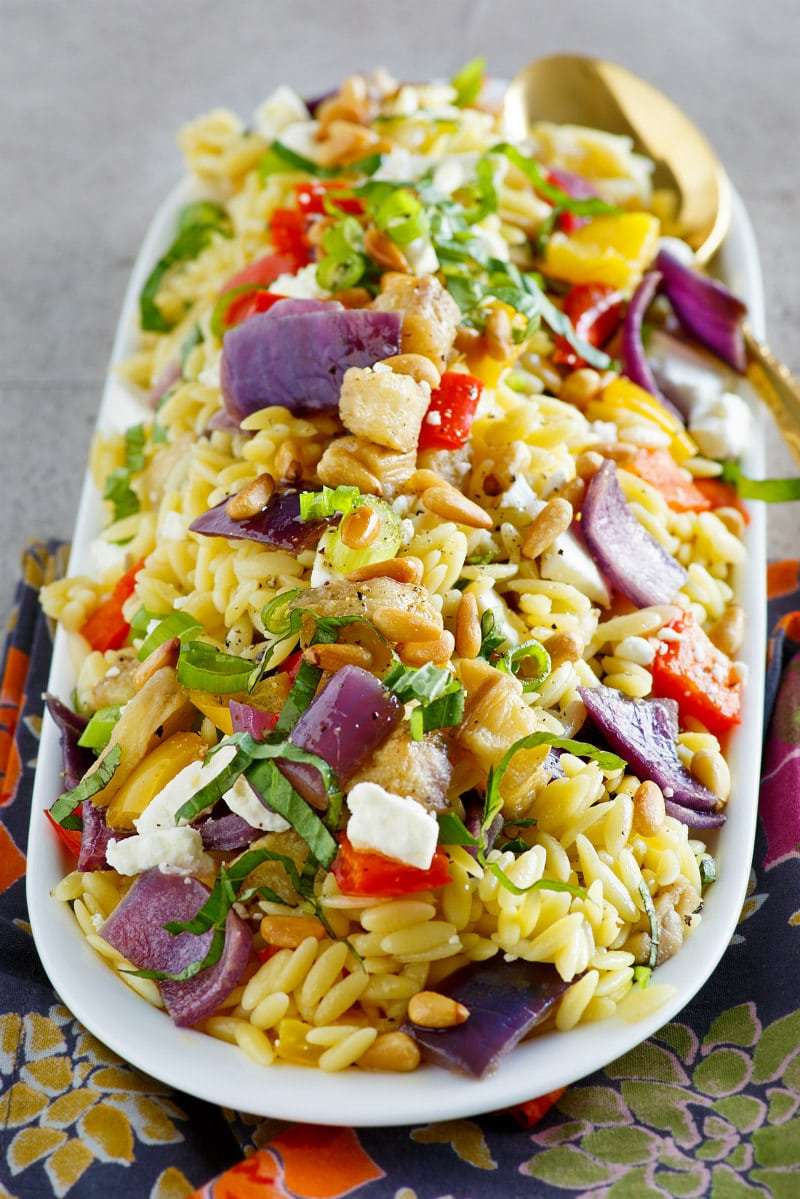 PREPARATIONS
1. Preheat overn to 425 degrees
2. Toss the eggplant, asparagus, zucchini, bell peppers, onion, and garlic with the olive oil, salt, and pepper on a large sheet pan. Roast for 40 mintues, until browned, turning once with a spatuala.
3. Meanwhile, cook the orzo in boiling salted watter for about 10 minutes, unitl tender. Drain and transfer to a large serving bowl. Add the roasted vegetables to the pasta, scraping all the liquid and seasonings from the roasting pan into the pasta bowl. Add the lemon juice, salt, and pepper to the pasta and vegetables.
​​​​​​​4. Saute the mushrooms with some olive oil and garlic powder until they are done. Then add them to the orzo and also add the scallions, and basil. Check the seasonings, and serve at room temperature.
Sarah Kibbee's Almond Caramel Tart
INGREDIENTS
Crust

1 1/4 cup flour
1 T sugar
1/4 tsp salt
1/2 cup unsalted butter; softened
1 tsp vanilla
1/4 tsp almond extract

Filling

1 cup sliced almonds; not slivered
3/4 cups sugar
3/4 cup heavy cream
2 tsp Grand Mariner
1/4 tsp salt
2 drops almond extract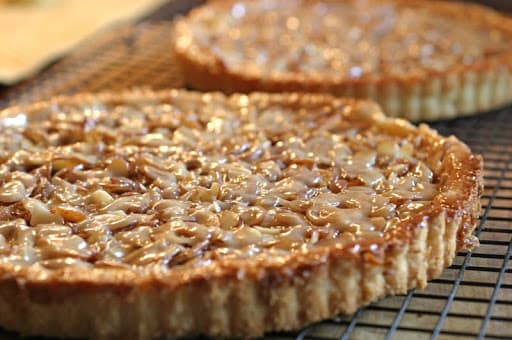 PREPARATIONS
Crust
1. Preheat oven to 375 degrees. Spray a 9 inch tart pan with nonstick spray.
2. Place flour and sugar in food processor bowl. Add butter, vanilla, and almond extract. Pulse until it is crumbly... it should not form a ball.
3. Press dough into bottom and up the sides of prepared pan.
4. Refrigerate 1 hour or freeze for 10 minutes.
5. Bake crust until lightly browned; 10-15 minutes. Cool completely on a rack.
Mary Webster's Shrimp Avocado Dip
INGREDIENTS​​​​​​​

3 avocados
1/2 pound of shrimp, cooked and diced
1/2 bunch cilantro, chopped
1 small red onion, diced
1 small container of feta cheese crumbled
1/2 lime juiced
Hot sauce to taste
Salt to taste
Tortilla chips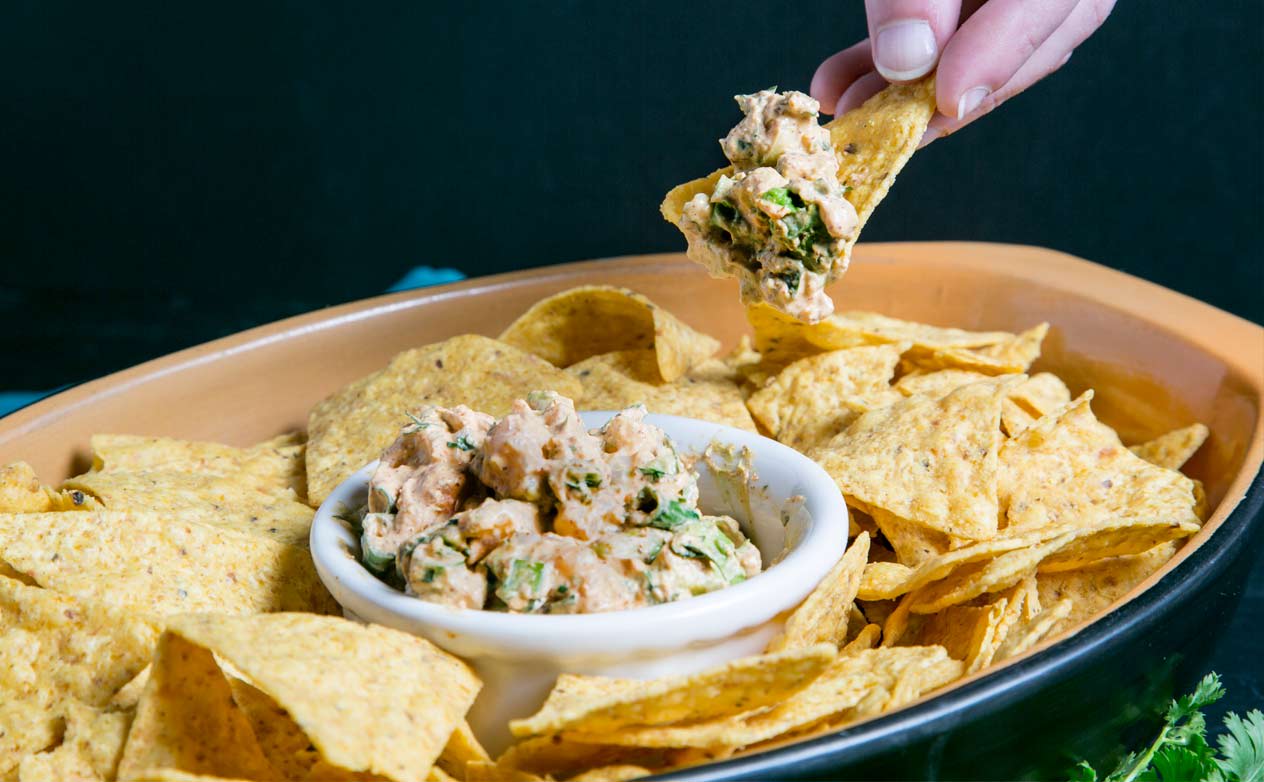 PREPARATIONS
Mash avocados and add other ingredients mix well. Serve with tortilla chips.

Anna's Confetti Sugar Cookies
INGREDIENTS
2 cups flour
1/2 teaspoon baking powder
1/4 teaspoon salt
1 stick unsalted butter
1 cup granulated sugar
1 egg
1 1/2 teaspoon vanilla extract
rainbow sprinkles, much as you want

PREPARATIONS
1. Preheat the oven to 350 degree Fahrenheit. In a small bowl, whisk the flour, baking powder, and salt. Set aside.
2. In a large bowl, beat the butter and sugar until smooth. Beat in the egg and vanilla. Add half the dry ingredients and mix on low speed. Mix second half of dry ingredients. Add sprinkles to your liking.
3. Divide the dough in half and wrap halves in plastic wrap. Freeze for 30 minutes.
4. Sprinkle a clean work surface with flour. Roll out half the dough with rolling pin and use cookie cutters to cut. Repeat for second half.
​​​​​​​5. Bake for 8 miutes or until golden. Let stand for 5 mintues.